[fusion_builder_container hundred_percent="yes" hundred_percent_height="no" hundred_percent_height_scroll="no" hundred_percent_height_center_content="yes" equal_height_columns="no" menu_anchor="" hide_on_mobile="small-visibility,medium-visibility,large-visibility" status="published" publish_date="" class="" id="" link_color="" link_hover_color="" border_size="" border_color="" border_style="solid" margin_top="" margin_bottom="" padding_top="" padding_right="0px" padding_bottom="" padding_left="0px" gradient_start_color="" gradient_end_color="" gradient_start_position="0″ gradient_end_position="100″ gradient_type="linear" radial_direction="center center" linear_angle="180″ background_color="" background_image="" background_position="center center" background_repeat="no-repeat" fade="no" background_parallax="none" enable_mobile="no" parallax_speed="0.3″ background_blend_mode="none" video_mp4="" video_webm="" video_ogv="" video_url="" video_aspect_ratio="16:9″ video_loop="yes" video_mute="yes" video_preview_image="" filter_hue="0″ filter_saturation="100″ filter_brightness="100″ filter_contrast="100″ filter_invert="0″ filter_sepia="0″ filter_opacity="100″ filter_blur="0″ filter_hue_hover="0″ filter_saturation_hover="100″ filter_brightness_hover="100″ filter_contrast_hover="100″ filter_invert_hover="0″ filter_sepia_hover="0″ filter_opacity_hover="100″ filter_blur_hover="0″][fusion_builder_row][fusion_builder_column type="1_1″ layout="1_1″ spacing="" center_content="no" link="" target="_self" min_height="" hide_on_mobile="small-visibility,medium-visibility,large-visibility" class="" id="" background_image_id="" hover_type="none" border_size="0″ border_color="" border_style="solid" border_position="all" border_radius_top_left="" border_radius_top_right="" border_radius_bottom_right="" border_radius_bottom_left="" box_shadow="no" box_shadow_vertical="" box_shadow_horizontal="" box_shadow_blur="0″ box_shadow_spread="0″ box_shadow_color="" box_shadow_style="" padding_top="" padding_right="" padding_bottom="" padding_left="" margin_top="" margin_bottom="30px" background_type="single" gradient_start_color="" gradient_end_color="" gradient_start_position="0″ gradient_end_position="100″ gradient_type="linear" radial_direction="center center" linear_angle="180″ background_color="" background_image="" background_position="left top" background_repeat="no-repeat" background_blend_mode="none" animation_type="" animation_direction="left" animation_speed="0.3″ animation_offset="" filter_type="regular" filter_hue="0″ filter_saturation="100″ filter_brightness="100″ filter_contrast="100″ filter_invert="0″ filter_sepia="0″ filter_opacity="100″ filter_blur="0″ filter_hue_hover="0″ filter_saturation_hover="100″ filter_brightness_hover="100″ filter_contrast_hover="100″ filter_invert_hover="0″ filter_sepia_hover="0″ filter_opacity_hover="100″ filter_blur_hover="0″ last="no"][fusion_imageframe image_id="104|full" max_width="" style_type="" blur="" stylecolor="" hover_type="none" bordersize="" bordercolor="" borderradius="" align="center" lightbox="no" gallery_id="" lightbox_image="" lightbox_image_id="" alt="" link="" linktarget="_self" hide_on_mobile="small-visibility,medium-visibility,large-visibility" class="" id="" animation_type="" animation_direction="left" animation_speed="0.3″ animation_offset="" filter_hue="0″ filter_saturation="100″ filter_brightness="100″ filter_contrast="100″ filter_invert="0″ filter_sepia="0″ filter_opacity="100″ filter_blur="0″ filter_hue_hover="0″ filter_saturation_hover="100″ filter_brightness_hover="100″ filter_contrast_hover="100″ filter_invert_hover="0″ filter_sepia_hover="0″ filter_opacity_hover="100″ filter_blur_hover="0″]https://maverick-realty.com/wp-content/uploads/2020/06/random_image1.jpg[/fusion_imageframe][/fusion_builder_column][/fusion_builder_row][/fusion_builder_container][fusion_builder_container hundred_percent="no" hundred_percent_height="no" hundred_percent_height_scroll="no" hundred_percent_height_center_content="yes" equal_height_columns="no" menu_anchor="" hide_on_mobile="small-visibility,medium-visibility,large-visibility" status="published" publish_date="" class="" id="" link_color="" link_hover_color="" border_size="" border_color="" border_style="solid" margin_top="30px" margin_bottom="" padding_top="" padding_right="" padding_bottom="" padding_left="" gradient_start_color="" gradient_end_color="" gradient_start_position="0″ gradient_end_position="100″ gradient_type="linear" radial_direction="center center" linear_angle="180″ background_color="" background_image="" background_position="center center" background_repeat="no-repeat" fade="no" background_parallax="none" enable_mobile="no" parallax_speed="0.3″ background_blend_mode="none" video_mp4="" video_webm="" video_ogv="" video_url="" video_aspect_ratio="16:9″ video_loop="yes" video_mute="yes" video_preview_image="" filter_hue="0″ filter_saturation="100″ filter_brightness="100″ filter_contrast="100″ filter_invert="0″ filter_sepia="0″ filter_opacity="100″ filter_blur="0″ filter_hue_hover="0″ filter_saturation_hover="100″ filter_brightness_hover="100″ filter_contrast_hover="100″ filter_invert_hover="0″ filter_sepia_hover="0″ filter_opacity_hover="100″ filter_blur_hover="0″][fusion_builder_row][fusion_builder_column type="4_5″ layout="2_3″ spacing="yes" center_content="no" link="" target="_self" min_height="" hide_on_mobile="small-visibility,medium-visibility,large-visibility" class="" id="" background_image_id="" hover_type="none" border_size="0″ border_color="" border_style="solid" border_position="all" border_radius_top_left="" border_radius_top_right="" border_radius_bottom_right="" border_radius_bottom_left="" box_shadow="no" box_shadow_vertical="" box_shadow_horizontal="" box_shadow_blur="0″ box_shadow_spread="0″ box_shadow_color="" box_shadow_style="" padding_top="25px" padding_right="25px" padding_bottom="25px" padding_left="25px" margin_top="0px" margin_bottom="0px" background_type="single" gradient_start_color="" gradient_end_color="" gradient_start_position="0″ gradient_end_position="100″ gradient_type="linear" radial_direction="center center" linear_angle="180″ background_color="" background_image="" background_position="left top" background_repeat="no-repeat" background_blend_mode="none" animation_type="" animation_direction="left" animation_speed="0.3″ animation_offset="" filter_type="regular" filter_hue="0″ filter_saturation="100″ filter_brightness="100″ filter_contrast="100″ filter_invert="0″ filter_sepia="0″ filter_opacity="100″ filter_blur="0″ filter_hue_hover="0″ filter_saturation_hover="100″ filter_brightness_hover="100″ filter_contrast_hover="100″ filter_invert_hover="0″ filter_sepia_hover="0″ filter_opacity_hover="100″ filter_blur_hover="0″ last="no"][fusion_text columns="" column_min_width="" column_spacing="" rule_style="default" rule_size="" rule_color="" hide_on_mobile="small-visibility,medium-visibility,large-visibility" class="" id="" animation_type="" animation_direction="left" animation_speed="0.3″ animation_offset=""]
Maverick Realty Qualifications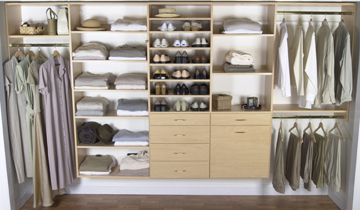 Mission Statement:
At Maverick Realty we build upon our success of selling 96% of our listings within 90 days by building and expanding relationships with banks and asset management companies across the nation. We provide top notch and efficient processes from start to finish on every listing.
Real Estate License and Insurance
Real Estate License #B34114000   State: Iowa Expires: 12/31/2018
Error & Omissions: RISC   Policy: 16 EO 0022IA   Expires: 01/01/2017
Marketing Strategy and Procedures
Maverick Realty utilizes a mixture of technology, traditional marketing, and specialized experience in the conventional, VA, HUD, bank owned and REO markets to manage and sell listings.
STRATEGY

Technology

Utilizes over 8 different leading Real Estate Websites including: Zillow, Realtor.com, Trulia, Backpage.com, CRAAR MLS, CLR search.com, A YouTube video for each listing and more.
Personalized websites for each listing – Each property listing gets its own personal URL address which includes Photos, Google Mapping, School Information, Property Info, and Agent contact information.
Traditional Marketing

Postcards and flyers are strategically sent and placed with every listing.

Education

Maverick Realty hosts bi-weekly team training to keep team members up to date on market trends and information.
Every team member is encouraged to attend seminars and online courses to stay abreast of current trends.

MARKETING PROCEDURES

Upon assignment the following will be completed:
Occupancy status determined immediately
Property is secured and re-keyed, if vacant
Cash-for-keys negotiations opened, if applicable
Eviction proceedings started, if applicable
Job estimated initiated, if needed
Wood-destroying organism report ordered, if applicable
BPO completed for the client within deadline
Property photos sent to client (hard copy or email)
MLS input on day of assignment
Signs ordered with informational brochures
Submit to multiple Internet web sites listed above
Supervise repairs, if allocated
Scheduled weekly property inspections
Timely and accurate monthly market updates
All contract negotiations and document preparation
Verified buyer qualification
Escrow deposit verification
Title order processed
Regular updates with buyer's mortgage company
Financial capability to provide ongoing service for multiple properties until reimbursement.
Expenditures paid with reimbursements billed monthly.

AFFILIATION SERVICES – Affiliation services are available as needed including an in-house lender, title company, and auction services.
PROFESSIONAL RELATIONSHIPS
Property Preservation Companies

AJ's Home Repair 319-241-3983 [email protected]
Pa's Roofing and Construction 319-480-7883 [email protected]
Fogles Basement Waterproofing 319-653-8884 foglebasementrepair.com

REO Client References

Altisource
JEM
Service Link
Pyramid Platform
Equator
Meridian
VRM (Vendor Resource Management)
Green River Capital
Premier Asset Management
net
Coverage Area:
52206    52233    52208    50644    52209    52240    52401    52242
52402    52245    52403    52246    52404    52302    52405    52301
52411    52057    52213    52314    52214    52315    52216    52317
52218    52318    52035    52330    52241    52338    52223    52336
52042    52337    52227    52333    52228    52345    52050    52346
52352    52351
[/fusion_text][/fusion_builder_column][/fusion_builder_row][/fusion_builder_container]